Baja, California, Ireland or Southwest Canyon Country – choose one of these three exciting destinations for nature, travel and landscape photography, and make 1989 your year to get the very most from your photographic skills.
Imagine a warm misty morning in Baja's San Ignacio Lagoon. You and four other photographers are sitting in a rubber raft hoping for a shot of a California gray whale. All eyes are scanning the warm waters, looking to see if one of the other rafts has made contact with "friendlies." Suddenly a gray hulk rises out of the water just five feet from your raft. An immense eye watches the frantic photographers switch from telephoto lenses to wide angels. As the distracted photographers focus, the hulk – a 30-foot gray whale – submerges and reappears on the other side of the raft, seemingly to mock the photographers. The game continues for almost half an hour while the mother's calf and our other two rafts join the fun. An occasional groan erupts as one photographer after another realizes he is out film.
Whale close-ups are just a part of the wonderful nature photography opportunities that will present them selves on the PSA Baja trip in April. In June, you could be in Ireland – green, cool Emerald Ireland. Our PSA itinerary focuses on the back-roads of western Ireland and is properly paced for superb landscapes utilizing the dramatic lighting of early summer. In September, PSA offers you the classic southwest Canyon Country itinerary – incomparable landscapes with dramatic skies and balmy weather. These three exciting destinations are crafted around the best time of year, the right time of day, conscientious photographer guides, and best of all, the camaraderie of fellow PSAers.
You could do your very best photography on a PSA Close-Up Expedition because we travel as a small group of photographers each eager to work together to improve our photographic opportunities. Itineraries are paced to allow for changes in the daily shooting schedule based on weather and those serendipitious events that not amount of photography tips app planning can take into account. We are often up early and out late-perhaps enjoying a picnic – so that we can be where the pictures are during those magic moments – when the morning mist provides a reddish-gold backdrop to cavorting whales in Baja's San Ignacio Lagoon; when a rainbow arches across a green-green, Fuji-chrome-green field pointing to a whitewashed cottage in western Ireland; or when Monument Valley's exquisite sculpture garden glows with crimson glory as the sun sets. We capture such scenes by following the cardinal rule of professional photographers – f8 and be there!
One of the best reasons for taking a PSA Close-Up Expedition is that your travel companions and guide form an incomparable photographic support group. Expedition members vary greatly in skill level, but all benefit from the effect of being surrounded by other PSA-style photographers. watching others work yields new points of view. Discussions about exposure, compositions, personal styles and equipment keep meal-time conversation lively. Equipment failures and inaccurate meters are often diagnosed and corrected with the combined efforts of the group or specialized skills of the guide.
For nature photographers, Baja: Whales and Wildlife is a rare chance to photo-explore the rich coastline of Baja, California. The 88-foot Spirit of Adventure sleeps 30 passengers in 14 air-conditioned staterooms – big enough to be comfortable, small enough to get in close. Tom Johnson, the photo-naturalist guide, is president of the Whale Center and a veteran guide in these waters. Don Lyon, chief guide and outfitter at Close-Up Expeditions, will be along to help if group size warrants.
We cruise from San Diego to La Paz with frequent shore excursions to photograph elephant seals, nesting ospreys, marine bird rookeries and whale-calving sanctuaries at San Ignacio and Magdelena Bays. Here, our early April arrival is scheduled to coincide with that period when gray whale mothers and calves are likely to pay friendly visits to our three skiffs – at five feet, you'll need your wide-angle lens to photograph these 35-foot leviathans.
Three days are spent island-hopping in the azure Sea of Cortez. Here we find a series of evolutionary oddities that have earned this region the "poor man's Galapagos" appellation. Humpback, sperm and blue whales are also seen in these warm waters. After 10 days at sea, we spend two nights in colorful La Paz exploring the markets and busy fishing harbor and enjoying the famous sunset and wonderful seafood.
Emerald Ireland is a two-week focus on rural western Ireland, from Donegal Bay to Dingle Peninsula and Bantry Bay. We'll use a small luxury coach for this trip so we can travel the single-track lanes and stop where we have the right combination of stone fences, whitewashed thatched cottages and emeraldgreen hills.
We fly into Dublin for a two-day orientation to that fair city, then head for tweedy Donegal, Sligo, Yeat's Country, Connemara to Galway Bay, the Burren and Cliffs of Moher. South of Shannon, We focus on Dingle Peninsula and Bantry Bay areas. We'll avoid the most touristy areas such as the Ring of Kerry, but work to develop personal images of Killarney's Lakes.
Your photographic guide is John Baker, co-leader of the 1988 PSA English Country Life trip and leader of Wales: Land of the Red Dragon. John has recently emigrated to Idaho from the British isles. His studio in McCall is the center for camera club activities, audio-visual workshops, a newspaper column on photography, advertising work and a thriving stock agency. In short, John is the consummate photographer and always eager to teach as well as to learn. He scouted Ireland in 1988. John will also lead the three week English Country Life expedition which precedes Emerald Ireland. Why not combine the two for an exciting five weeks in the British Isles? With John to guide you on our carefully constructed photographic itineraries, you'll photograph those behind-the-scenes images of rural and village life that escape most visitors.
PSA Southwest Canyon Country: Bryce, Zion, Monument Valley, Canyon De Chelly, Arches, Canyonlands, the Grand Canyon – the list reads like a who's-who of geologic wonders. Close-up Expeditions has been making annual trips to the Southwest Canyons since 1980 and has developed planning and pacing expertise that puts the photographer in the right place at the right time. One example is our approach to Rainbow Bridge. The magnificent natural bridge (so tall the U.S. Capital building could be passed underneath) is reached by a 50-mile boat ride on Lake Powell. To beat the ordinary tour groups, Close-Up Expeditions uses speed-boats and arrives at the arch while the morning light is still dramatic and before the party boat disgorges 50 to 60 scene-cluttering bodies. The rest of the day is spent photo-exploring narrow sandstone canyons and the incredible fantasy world of red-rock, blue-sky Lake Powell. The photographic experience is sublime, but getting there is at least half the fun.
Guides for this trip are Don Lyon and professional photographer Geoff Mason from New Zealand. Geoff has been in charge of the Close-up "down-under department" since the 1986 PSA New Zealand spring trip (see PSA Journal, June 1987 article by Betsy Giouard). Those who have seen Geoff's audio-visual programs will know he is a natural for the stunning monumental drama of the American Southwest. It will be an education to observe his fresh vision of scenes familiar to most of us.
It is a smart traveler who asks, "What are the qualifications of the company organizing the trip?" I'm Donald Lyon, owner of Lyon Travel services and operator of Close-Up Expeditions. I'm a 10 year member of PSA and compete in Oakland and Berkeley Camera Club.s We offer photographic adventures all over the world and, with PSA Group services, designate three each year as PSA Close-Up Expeditions. For these trips, the commissions that would normally be paid to travel agents are paid to the Society, so by taking a PSA Close-Up Expedition you make an important financial contribution to PSA at no extra cost to you.
An important fact to keep in mind when you consider a PSA Close-Up Expedition is that photographic adventures for PSA-style photographers are our only business with every detail planned from the photographer's point of view. We scout the itineraries and chose hotels and services based on obtaining the best photo opportunities. The fact that many of our clients travel with us every year encourages us to think we are on the right tract. We're out to convince you that our tips are the best you have ever taken. some make that conclusion during the tip, others don't realize it until after they review their slides.
PSA Close-Up guides are experts at helping you get your pictures. For the most part, they are professional photographers and skilled teachers. Each guide retains a great deal of control over day-to-day activities so| weather conditions can be used to maximum advantage. an added bonus on all Close-Up Expeditions are the Field Notes, an eight-to-ten-page report, completed by the guide, giving a day-to-day account of subjects photographed and other group events. You'll find them invaluable when you are sorting and labeling slides.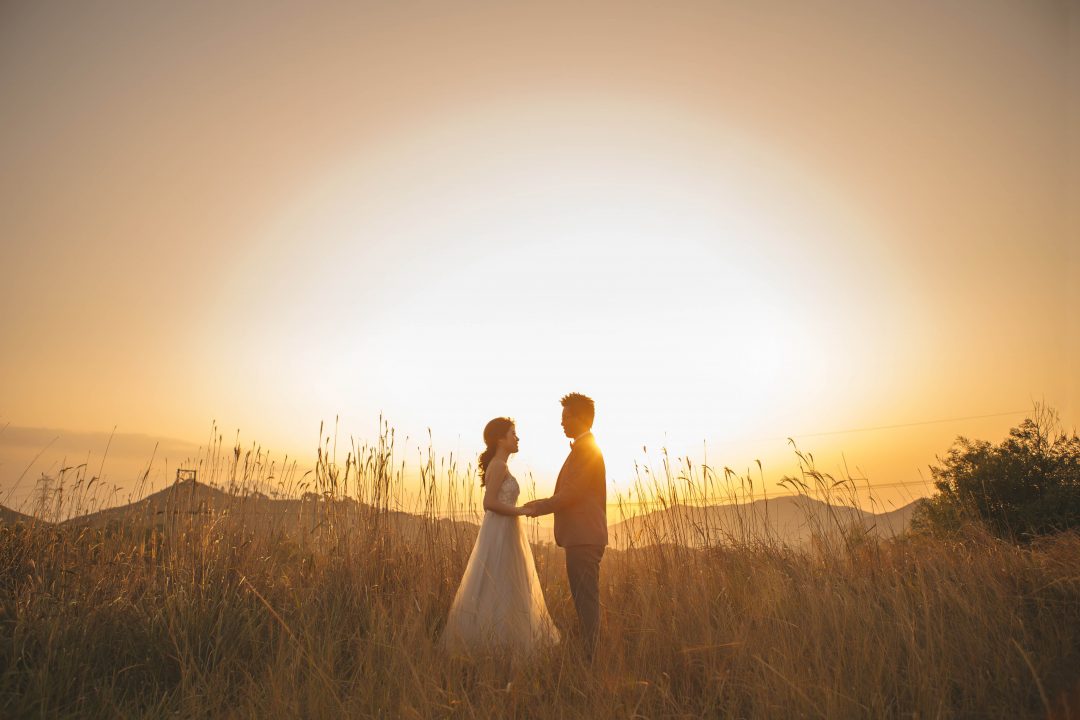 Group size is also vitally important on PSA Close-Up Expeditions. More people mean more wasted time and less flexibility in taking advantage of surprise weather conditions and unscheduled events. Therefore, PSA Close-Up Expeditions are strictly limited. Many take only five to seven photographers, using vans for transportation. others, such as southwest Canyon Country, are limited to 14, with two guides and tow large vans. Emeral Ireland uses a coach and limits the number of participants to 20. Baja: Whales and Wildlife is limited to 30 so that half the group can be out in the skiffs at any one time.